Heat and Frost Insulators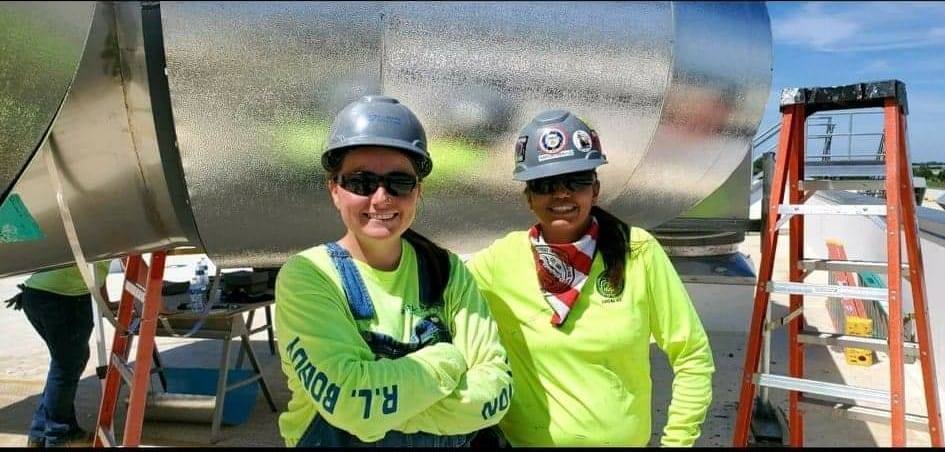 Scope of Work
Heat and frost insulators apply insulation materials to plumbing, air-handling, heating, cooling and refrigeration systems; piping equipment and pressure vessels; and walls, floors and ceilings of buildings and other structures to prevent or reduce the passage of heat, cold, sound or fire. Industrial field applies to all types of industries such as chemical process, pharmaceutical, and petrochemical. The commercial field includes hospitals, schools, and office buildings. Transportation includes the insulation of trucks, trailers, railroad cars and ships. The heat and frost insulation worker today works with many types of materials, such as fiberglass, cork,ceramic fiber and calcium silicate.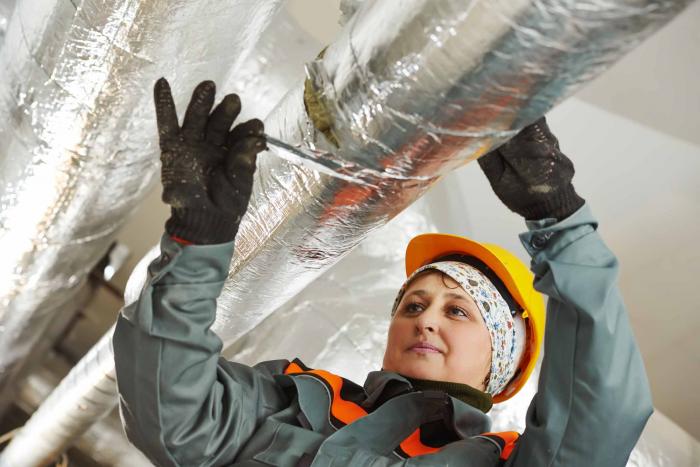 Working Conditions
The standard work week for heat and frost insulators is 40 hours (8 hours a day, 5 days a week). As with many careers in construction, there are peak periods that will require you to work overtime. The number of additional hours you work each week depends on the construction sector and region you work in, and will vary from one job to the next. If you work in maintenance, you may have to work in shifts. As a heat and frost insulator, you may work indoors or outdoors, usually with a team of other construction professionals. The job can be physically demanding – you may work on ladders or scaffolding and in confined areas.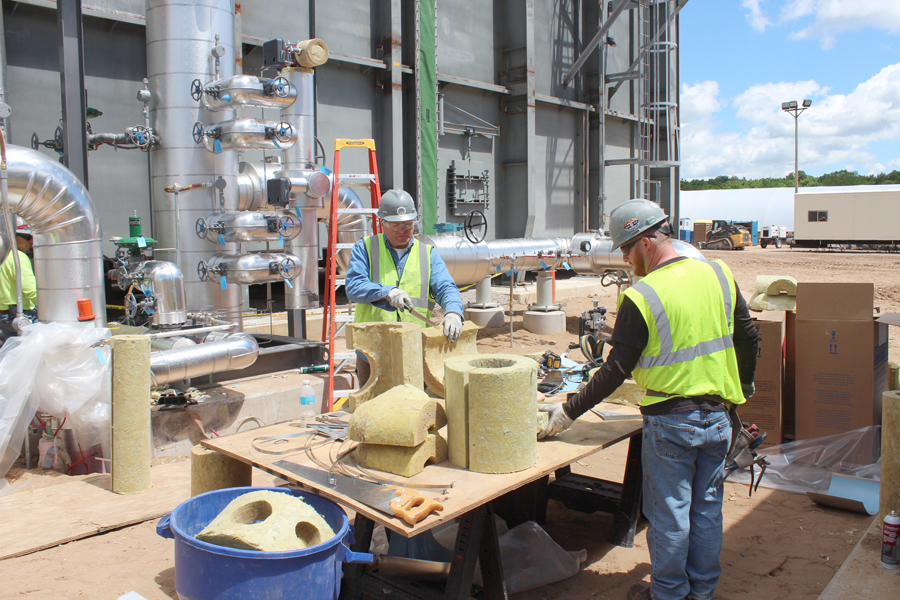 Locals
Heat and Frost Insulators and Allied Workers Local 25
Mike Lassen, JAC Coordinator
Joint Apprenticeship Training Committee
21353 Bridge St.
Southfield, MI 48033
(248) 352-1850
FAX (248) 352-1851
Territories Covered: Wayne County, Oakland County, Macomb County, St. Clair County and Eastern Washtenaw County.
Toledo Area Heat and Frost Insulators - Local 45 - JATC
Northwest Ohio Construction Education Center
4535 Hill Avenue
Toledo, Ohio 43615
(419) 531-5911
FAX (419) 531-4392
Territories Covered: County of Monroe & Portions of Lenawee County
International Association of Heat & Frost Insulators & Allied Workers Local Union 47
Phillip Wilson, Training Coordinator
419 Washington square, Suite 301
Lansing, MI 48933
(517) 708-0665
Patrick Welch, Career Opportunity Consultant - (989) 799-5780
Territories Covered: 60 Counties of Lower Michigan and Chippewa, Luce and Mackinac Counties in the Upper Peninsula
Local 47 - JATC Training Center
906 Terminal Rd.
Lansing, MI 48906
Heat and Frost Insulators & Asbestos Workers - Local 75
David Clark, Training Coordinator
St. Joe Valley Building Trades Building
1345 Northside Blvd.
South Bend, Indiana 46615
(574) 282-1650
FAX (574) 282-8032
Andrew Miller, Career Opportunity Consultant – (574) 282-1650
Territories Covered: Berrien and Cass Counties
Heat and Frost Insulators & Allied Workers - Local 127
33 East 3rd St.
PO Box 185
Clintonville, WI 54929-1707
715) 823-9144
Jeremy Wicke, Business Manager & Training Coordinator
Territories Covered: Central & Western Upper Peninsula
Apply Now