Scholarships & Awards
The AGC of Michigan is proud to recognize the outstanding performance of it's members in safety, education, training, innovation, partnering, and the work of the entire project team.
SPARK Award
The AGC of Michigan's SPARK Award recognizes and awards unique construction education programs happening in Michigan schools. Two awards are given for K-5 grade and 6-12 grade programs.
AGC Educational Endowment Fund Scholarship Program
The AGC of Michigan Educational Endowment Scholarship program has been providing undergraduate scholarships for students pursuing construction management or civil engineering degree at accredited Michigan universities since 1984.
Need money for school?
Sophomore or Junior in college?
Attend a Michigan university?
Major in Construction Management of Civil Engineering?
You can earn $3,500 or more toward tuition and books, for a small investment of your time.
The employer evaluation sheet can be found here. For more information please contact Viki Gotts.
As long as you are applying...
The AGC Education and Research Foundation also provides scholarships. Click here to learn more.
---
2022 Year
---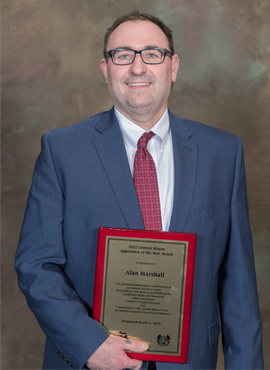 Alan Marshall
Cement Finisher Apprentice of the Year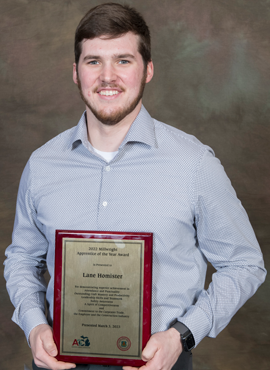 Lane Homister
Millwright Apprentice of the Year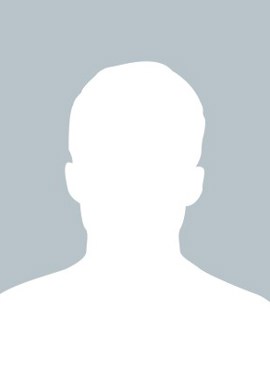 Marcus Carbajo
Operator Apprentice of the Year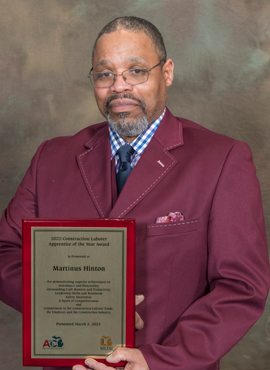 Martinus Hinton
Laborer Apprentice of the Year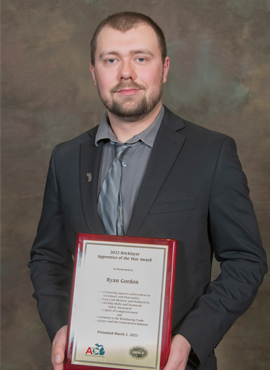 Ryan Gordon
Bricklayer Apprentice of the Year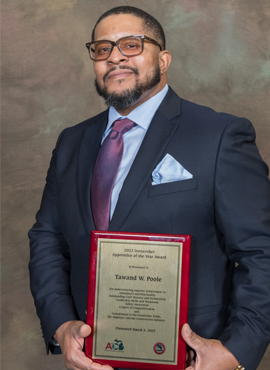 Tawand Poole
Iron Worker Apprentice of the Year
---
2021 Year
---
Charles Timm
2021 Laborer Apprentice of the Year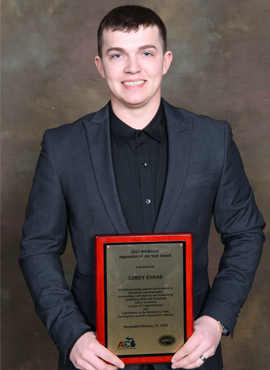 Corey Evans
Bricklayer Apprentice of the Year
Corey Evans
Carpenter Apprentice of the Year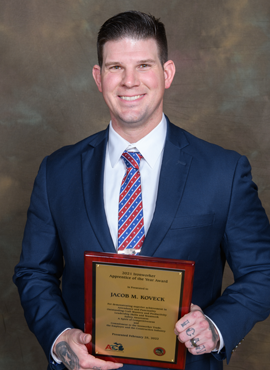 Jacob Koveck
Iron Worker Apprentice of the Year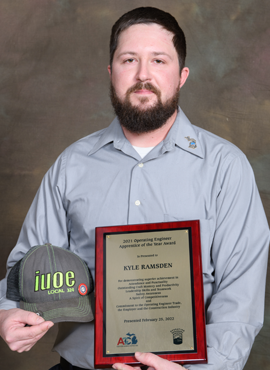 Kyle Ramsden
Operator Apprentice of the Year